Florida Celtic Bolts Soccer Club
A local Club with national and international connections...
The Florida Celtic Bolts are Pinellas County and Tampa Bay's premier youth soccer club. With four campuses in Belleair, Largo, Palm Harbor, and Seminole, this 501(c)(3) non-profit organization that has been providing competitive and recreational soccer programs to youth in the local community since it was incorporated in 1979.
Florida Celtic SC is an International Academy Partner of Scottish Premiership Champions, Celtic Football Club of Glasgow, Scotland and is officially recognized as an International Youth Academy Affiliate of The Celtic Football Club in the United States. Florida Celtic is also a national partner of the Boston Bolts FC in Massachusetts.
These strategic partnerships allow Florida Celtic access to higher league and tournaments, as well as greater exposure for our college and professionally age players both nationally and internationally. We provide access to players who would like to pursue a professional pathway as well as college guidance and support.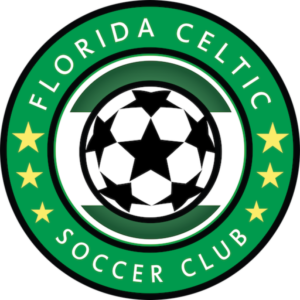 Contact the Board today and join a committee or apply to become a Board member.
BOARD MEETINGS, NOTICES & PROCEEDINGS
The Florida Celtic SC Board of Directors meets monthly at the SJWAA Board Room in Largo – please see Board Room Calendar below for dates and times. Individuals interested in addressing the board should contact the President of the Board of Directors prior to the meeting in order to be placed on the agenda.
Florida Celtic SC is always looking for people interested in serving on the Board and its committees. Terms are generally for a one year commitment of service. Some soccer knowledge is helpful, but not required for most Board positions. Outside of monthly Board meetings, most positions require approximately 3-5 hours of volunteer work per week. Some positions require substantially more time than that. The Board accepts applications on an ongoing basis. Please feel free to contact any of the current board members for more information regarding Board service.