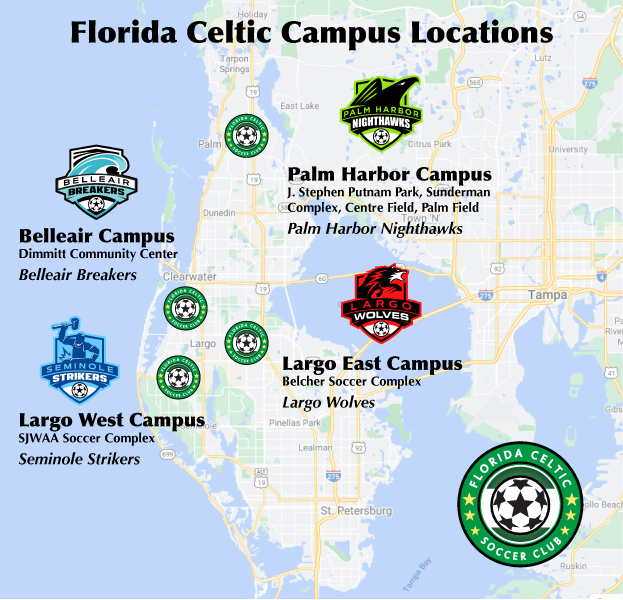 Florida Celtic Bolts Soccer Club
Florida Celtic is a youth competitive academy and recreational soccer club located on the West coast of Florida in the Tampa Bay area. With four (4) campuses throughout Pinellas County, Florida Celtic is a 501(c)(3) non-profit organization that has been providing soccer programs to youth in the local community since 1979.
The competitive academy program offers high level training with teams playing in leagues and tournaments statewide and nationally. Florida Celtic has affiliations internationally with Celtic FC in Glasgow, Scotland and the Boston Bolts based out of Massachusetts.
The recreational program is one of the largest in the Tampa Bay area and provides a great family environment for kids to learn the game of soccer and play with friends. With four campus locations within reasonable distance, travel is minimized and the focus is on the kids having fun.