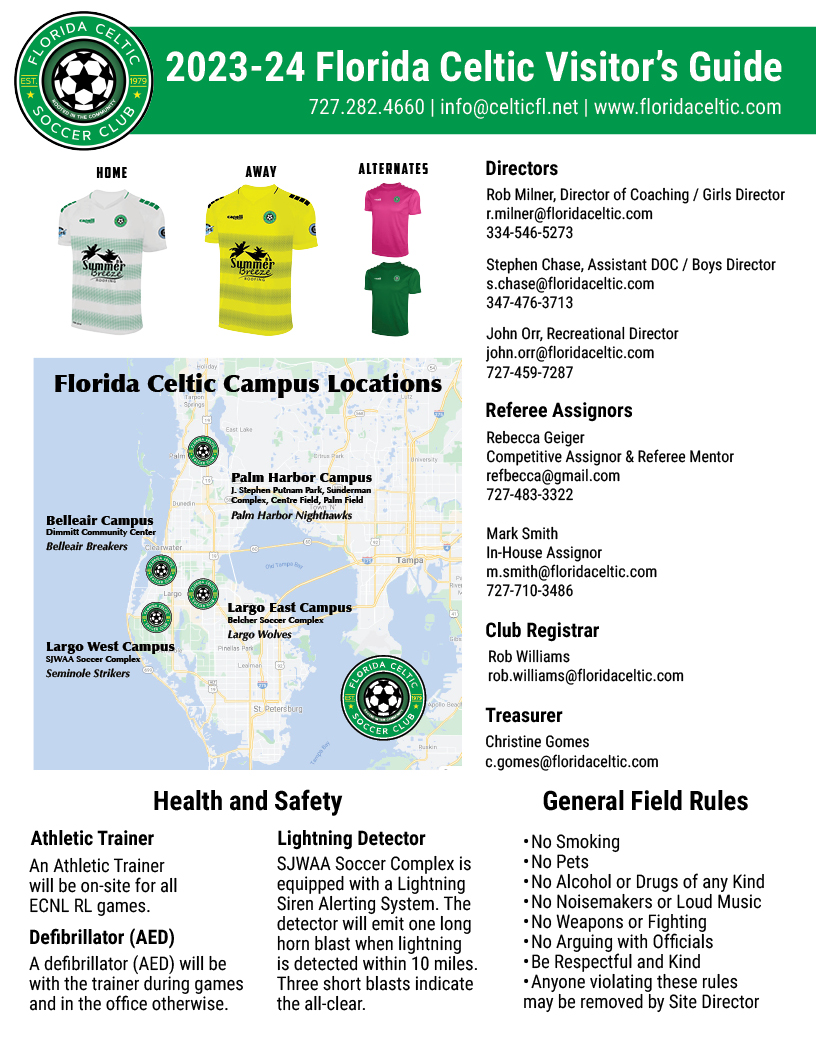 Florida Celtic Visitor's Guide
This is a guide for all clubs, players and families that are coming to play at our fields in the Tampa Bay area. Included are contact numbers of directors and staff, as well as field maps with local hotel and food options.
Please don't hesitate to reach out to the Club if you have any additional questions, or need more information.
Florida Celtic Soccer Club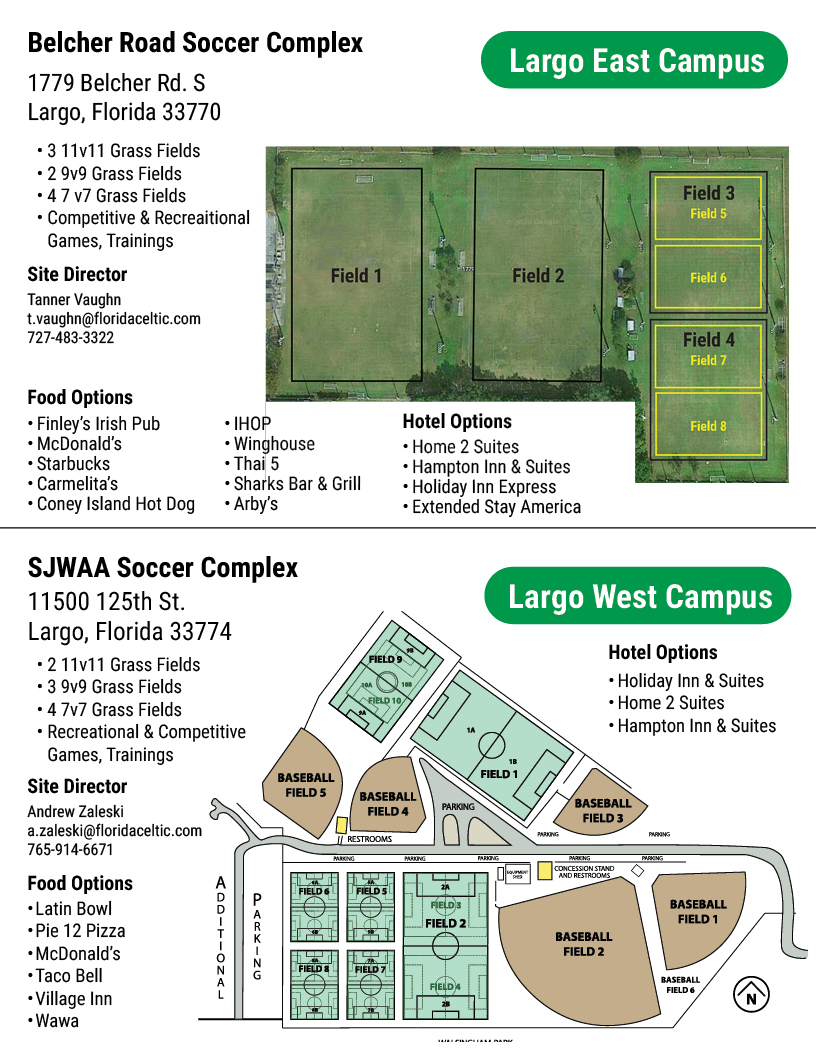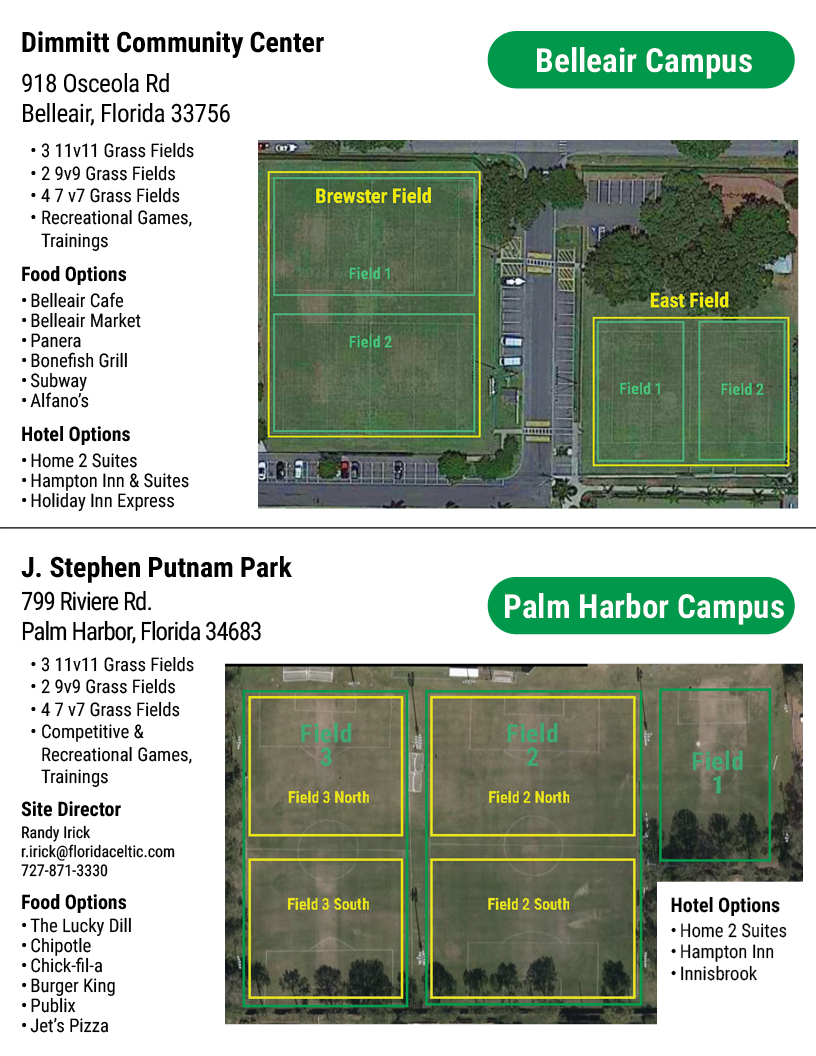 Locations in Pinellas County